Kanapathy Gajapathy [Professor]
Ph.D (Jaffna, Sri Lanka)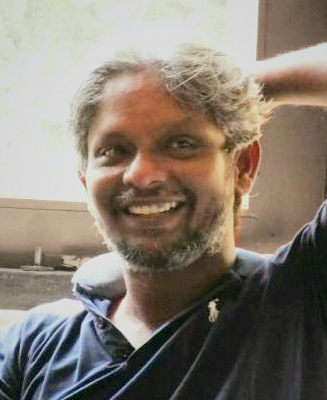 Contact: gayan156@gmail.com, gajapathyk@univ.jfn.ac.lk
Room 16, Second floor, NSB II building
Personal
Recent Publications
Research
I have graduated from the University of Jaffna with B.Sc. Honours degree in 2005 and got my Ph.D from the University of Jaffna in 2013. I teach evolutionary biology, vector and parasite biology, and bioinformatic for the Undergraduates.
CONSULTANCY AND OUTREACH
Research team member for the Chundikulam national park Biodiversity survey with the collaboration of CCH, and Thinnaveli property developers, 2021
Coordinated the ecological survey projects for Akkarayan and Kanagarayan rivers under the Surekimuganga scheme, 2021
Coordinator for the team to prepare a report for the proposed wind turbine farm in Thenmaradchi, Jaffna, 2019-2020
Team leader for the Environment Impact analysis and reporting for the proposed water supply scheme based on Thondamarau lagoon in 2019
Proposal writer and Coordinator for the Integrated Development Plan for North Province, Ministry of Sustainable Development and Wildlife 2016 to 2018
Steering Committee member for the Horse conservation plan in Delft Island, Ministry of Sustainable Development and Wildlife 2013-2016
HONOURS AND AWARDS
Commonwealth Scholar 2012
President award for scientific research 2013 and 2018
National research council merit award in 2014, 2015 and 2016 for scientific research
OTHER CONTRIBUTIONS
Academic Counselor (September 2020  onwards)
Member of Strategic Management planning committee of the faculty (2019 onwards)
Member of the Curriculum Development Revision and Monitoring Committee (2019 onwards)
Chairperson of the Education and Research Committee and member of the pioneer committee of the Gender Equity and Equality Center of the University of Jaffna (2018-2019)
Activity- coordinator for the world bank projects (HETC/QIG in 2013-2015 and AHEAD/ELTA-ELSE – 2019 onwards)
Member in IQAC of the faculty (2017 onwards)
Faculty representative for the Jaffna University International Research Conference (2016)
Coordinator for the certificate course in Molecular biology lab techniques in 2016.
Coordinator for Applied Science degree programme (Zoology) (from 2015 to August 2020)
Gajapathy, K. Sandfly taxonomy and pictorial illustration of Sri Lankan sandflies. (2021). Book published with the full sponsorship by the NSF, Sri Lanka. ISBN 978-624-5786-09-1.
Sivabalakrishnan K, Gajapathy K, Jeyadas TT, Surendran SN. Population genetic structure of Anopheles subpictus species B using COII and Cytb markers. Journal of Jaffna Science Association. 2020;2(1):38-47.
Jayadas, T.T.P., Kumanan, T., Arasaratnam, V., Gajapathy, K. and Surendran, S.N., 2019. The clinical profile, hematological parameters and liver transaminases of dengue NS1 Ag positive patients admitted to Jaffna Teaching Hospital, Sri Lanka. BMC research notes, 12(1), pp.1-5.
Surendran, S.N., Sivabalakrishnan, K., Sivasingham, A., Jayadas, T.T., Karvannan, K., Santhirasegaram, S., Gajapathy, K., Senthilnanthanan, M., Karunaratne, S.H.P. and Ramasamy, R., 2019. Anthropogenic factors driving recent range expansion of the malaria vector Anopheles stephensi. FRONTIERS IN PUBLIC HEALTH, 7.
Surendran, S.N., Marasinghe, J.P., Gajapathy, K., Tharmatha, T., Sivabalakrishnan, K., Weeraratne, T.C. and Karunaratne, S.H.P.P., 2019. Genotyping of Bemisia tabaci (Hemiptera: Aleyrodidae) Reveals the Presence of Two Genetic Groups in Sri Lanka. Journal of Entomological Science, 54(2), pp.87-93.
Surendran, S.N., Sivabalakrishnan, K., Gajapathy, K., Arthiyan, S., Jayadas, T.T., Karvannan, K., Raveendran, S., Karunaratne, S.P. and Ramasamy, R., 2018. Genotype and biotype of invasive Anopheles stephensi in Mannar Island of Sri Lanka. Parasites & vectors, 11(1), p.3.
Tharmatha, T., Gajapathy, K., Ramasamy, R. and Surendran, S.N., 2017. Morphological and molecular identification of cryptic species in the Sergentomyia bailyi (Sinton, 1931) complex in Sri Lanka. Bulletin of Entomological Research, pp.1-8.
Kanapathy Gajapathy, Tharmatha Tharmasegaram, Thampoe Eswaramohan, Lalanthika BSL Peiries, Ravindra Jayanetti, Sinnathamby Noble Surendran. 2016. DNA barcoding of Sri Lankan phlebotomine sand flies using Cytochrome C Oxidase subunit I reveals the presence of cryptic species. Acta Tropica. doi:10.1016/j.actatropica.2016.05.001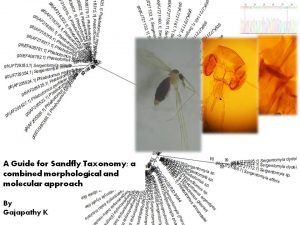 My major research area is molecular taxonomy and evolution. I have worked with spiders, insect vectors, and snails. I'm currently working on establishing the vectorial status of sandflies in Sri Lanka.
GRANTS
University Grants Commission of Sri Lanka: PhD grant for probationers in 2009
Commonwealth scholar- Commonwealth split site PhD scholarship to pursue PhD at Universty of Nottingham, 2012-2013
Travel grant from commonwealth Scholarship commission, UK to attend the population genetics group conference in Glasgow, Scotland in 2012
University of Jaffna Research Grant in 2013/14.
National Science Foundation research grant (NSF/RG/HS/2015/04).
University of Jaffna research Grant 2014 and 2015
NSF equipment Grant 2015
University of Jaffna Technology Development Grant 2016
NSF spare part Grant 2017
University of Jaffna Research Grant in 2019
NSF publication support grant for publishing a book in 2021